People behind the music of Vartra
Meet the people that make the magic that is Vartra happen. We come from different walks of life but stand unified by our love for art, creation, tradition and history.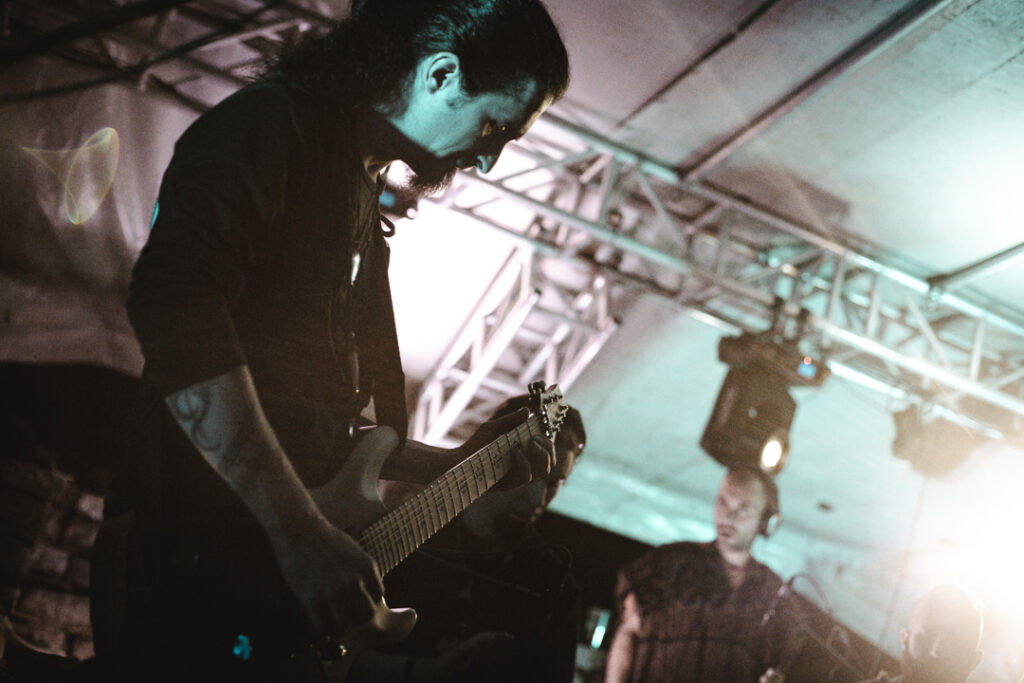 Siniša Gavrić
Primarily a musician, a self-taught guitar player, shamanic drum, rattle maker a composer, lyricist, producer and photographer. Trading one nuance of night for another, shifting the grounds and skies in a constant pursuit for visual and sonic flash in the soul. Those that feed me, those that radiate through me and to me. Dwelling and developing within the branch of music devising since the '90's. Exhibiting my need to bring together the play of shade and light of color and form with my maneuver of sound. On my never-ending quest to lens carve infinitesimal moments in time given to me by the setting and rising suns, the wax and wane of days and nights, by the posture of trees, the visage of monuments, the soaring of shifting skies… Simplicity that emerges as the crowning reward of ART.
---
Aleksandra Stošić
Aleksandra (vocals, lyrics, saz) is the co-founder of Vartra. Her contribution in the songwriting process relies mainly on her passion for world ethno music and Balkan tradition. Growing up in a musical family, Aleksandra started her formal musical education in childhood by playing violin and later on moved towards singing by attending the music school for Belkanto and joining the local cultural association to sing Serbian traditional music. During her studies of German language, literature and culture, she continued her formal musical education for Belcanto. Before Vartra, she played bass guitar in an instrumental experimental rock band The Burning Beach Fiasco.
---
Ivana Stošić
Ivana (vocals, lyrics) is the co-founder of Vartra. In the songwriting process, she thrives to depict transcendental cathartic experiences through the sound and lyrics. Growing up in a musical family, Ivana sang Serbian traditional music together with her sister in her early adulthood. Although formally educated as Graphic Designer, Ivana chose her path as self-taught aerial art performer and is the founder and main pole art instructor of the Twisted Dolls Pole Art Studio. The dance performers and instructors of her studio are an integrative part of Vartra live shows. Beside music and aerial art, Ivana crafts ceremonial and festival ware, personal ornaments, tribal accessories and custom jewelry that she and Aleksandra wear on Vartra live shows.
---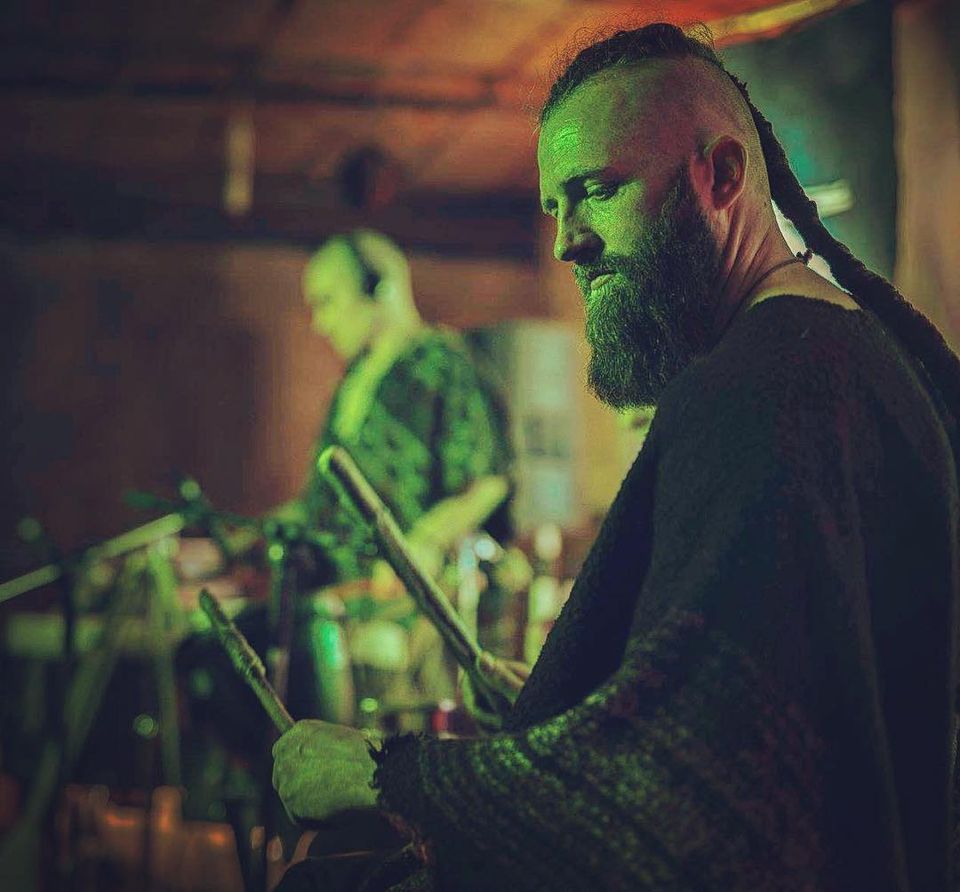 Stevan Momčilović
Stevan plays didgeridoo and rattles in Vartra. Growing up on a goat farm, Stevan became focused and passionate about living in accordance with the nature. Besides being a farmer and producer of domestic goods (mainly goat cheese), he's researching various healing practices inluding the folk medicine and is a trained chiropractic healer.
---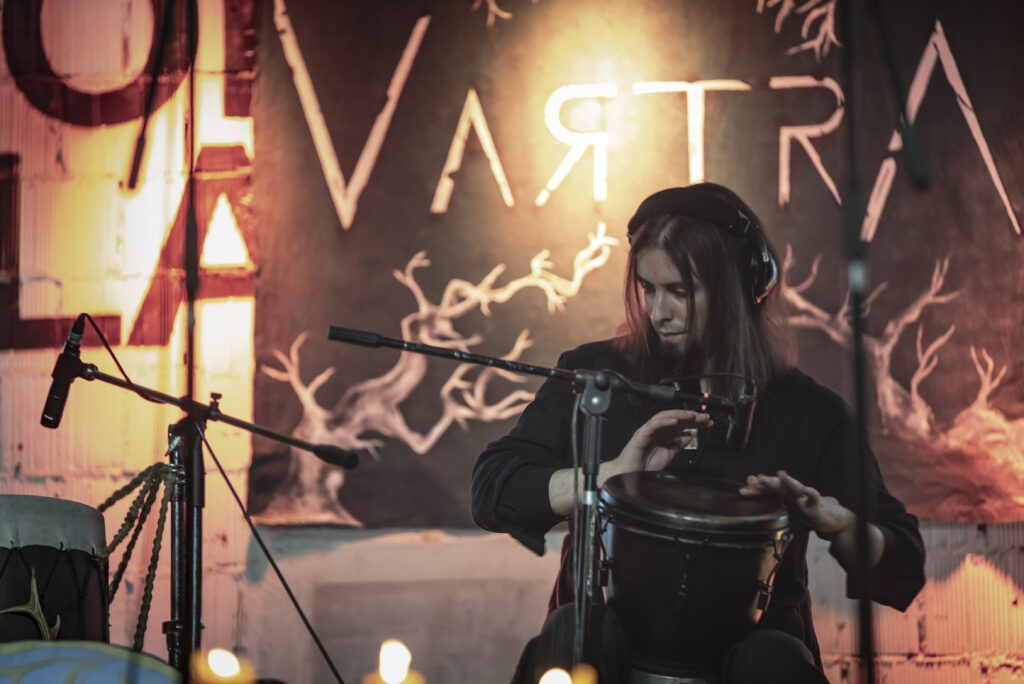 Andrej Bunjac
Andrej plays drums and hand-percussion in Vartra. He is an enthusiast for ethnology and ancient cultures and spends his free time studying languages and cultures of the ancient north. Music runs in his family and he picked up most of his percussion skills from his father who is a professional percussionist himself. Andrej formerly played drums in a few metal bands (most notably Salvation Zero), but he was recruited to Vartra in 2018 where he finally had the opportunity to materialize both his love for music and for ancient folklore. In his everyday life, he is a PhD physicist, a mathematics teacher and a programmer as well as a game designer and comic book writer.
---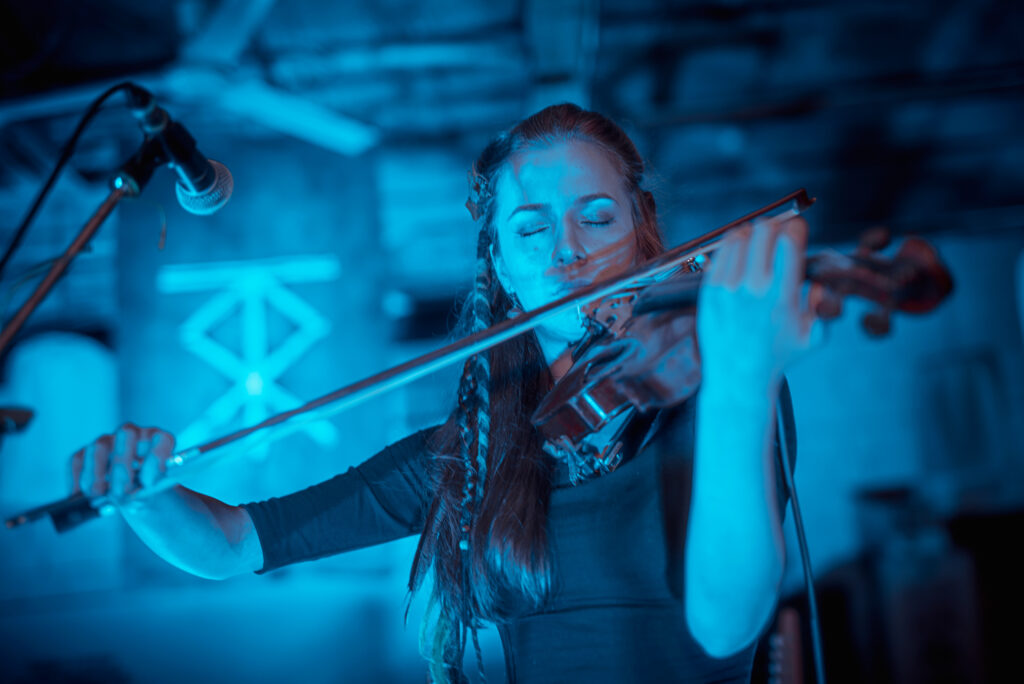 Ana Katić
Ana (violin, back-vocals) is a classically educated violinist that stumbled upon Vartra in 2019, after releasing her first neoclassical/neofolk album (for solo project Katana), while looking for a like-minded ensemble. Since then she has been working with Vartra on both old and new songs to come, becoming an integral part of the band.
Julius Velker
Being a professional studio and sound engineer, their paths first crossed when the band hired him in 2020. The energy felt right, and not long after that he took the role of a drummer for the band. He consecrated and subordinated his life to music. His music career ranges from classical and ethno, through reggae, punk and hip hop to the most dark and extreme corners of metal.
Thanks to his skill set, his role extends beyond drumming, into the never-ending quest of band reaching the full potential on musical, technical and theatrical fronts. Passionate about animals, nature, ancient history, science and everything fantasy.
But mostly lizards.
---
People that make our shows unique and beautiful
Stage Performers
Biljana Vučković
Through a fusion of traditional belly dance, fire spinning and dance acrobatics, Biljana aims to familiarize the audience with her vision of the world as an enchanted place, rich of dark wonder. Sensuality, endurance, and above all passion are woven into each motion, as she shares our tale with watchful eyes. As Aerial art instructor Biljana combines a wide array of styles and props, from the ethereal neon wings, the warrior-esque flaming fans to the sensual, oriental flow of combining swaying hips with fire candles. Unbashed in her own artistic search for the primal, divine feminine, she aims to inspire our viewers to look inwards and find their own fire to dance with.
---
Special thanks to our friends who supported us:
Photography: VizArt Media (Teodor Lazarev)
Video editing (Razija) and cover artwork: Anđela Vujić
Keyboards and electronic sounds (Razija, Aranya, Žal, Rošu, Primovara): Ivan Kleiner, Ivan Mitić
Audio Mastering: Mono Putnik
Special thanks to people we used to collaborate with:
Anja Dietrich (Costume and Makeup artist)
Anđela Vujić (Dancer)